Even from our hour of darkest despair can a ray of hope shine through.
On our "Stories of Inspiration" page we will periodically provide an uplifting story told from the perspective of a heart patient or a loved one from Chapter 216. We hope they inspire you to see all of the possibilities life has to offer following a heart event.
Here is the story of  Thomas Martin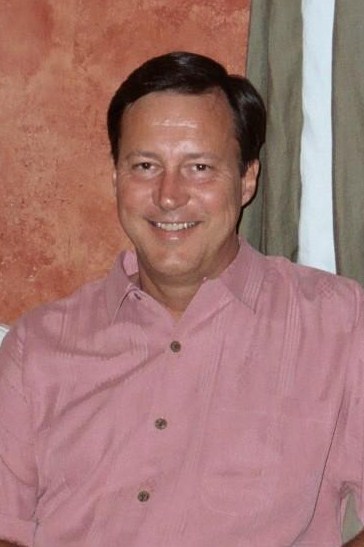 I was just a tad short of breath, that's all, nothing to worry about.  And so I kept working and living my life as usual.  I had always been healthy, tall, trim, and I had a good diet.  I had no reason to believe it was anything more serious than possibly a chest cold or, at worst, pneumonia.  But it was worse, a lot worse.  My heart was failing and failing quickly.  My repeated question of "why is it failing?" went unanswered.  No one knew.  They could only "guess" that a virus had attacked my heart.  Within a matter of months my other organs started shutting down and they were starved for blood.  For every five days out of the hospital I spent seven days within.  I was finally so sick that I began praying for God to simply take me, to put an end to my suffering.
It was at that low point that I was transferred to Sharp Memorial Hospital in San Diego and came under the care of one of the finest heart teams anywhere.  Although they suggested a transplant, they did not feel I would live long enough for them to match me with a suitable donor.  So the decision was made to implant an LVAD device around my heart.  LVAD is an acronym for left ventricular assist device.  The pump takes blood from my left ventricle and pumps it up to my aorta.  The device is powered by two lithium batteries which I carry with me at all times.  At night, I plug into a base unit.
Within days of being released from the hospital I began reading obsessively about the possible reasons for my condition.  Twenty books later, I am still reading and making changes to my lifestyle.  I had to seek out doctors whose treatment approaches matched those whose books I had read.  I realized that no one had a greater vested interest in my health than me and it was my responsibility to take control of my life.
After only three months with the LVAD I asked my cardiologist about his plans for me.  Was transplant still the goal?  "No, not at this time.  There are signs your heart is healing.  We'd like to monitor the progress for a while.  Although only one percent of LVAD patients recover enough to have the device removed, you may just be one of those people."
At the time of surgery my ejection fraction was only 18%.  Six months later it was 35% and three months after that it was 40%.  I was almost at the magic number at which point they will begin more rigorous testing to determine if the device can be removed.
In June 2011, my ejection fraction hit 50% and it was at that time they decided to go forward with surgery  to remove the LVAD.  They first slowed the pump speed down by about 10% to see how my heart would respond.  Then in September, I was back in sugery and the device was removed.  Thoratec, the manufacturer of the device, says this happens to only 1 to 2% of LVAD patients.  Most either receive a transplant or live with the device permanently.
You can also link to my story on the Sharp Hospital website:
http://www.sharp.com/heart/lvad-explant.cfm