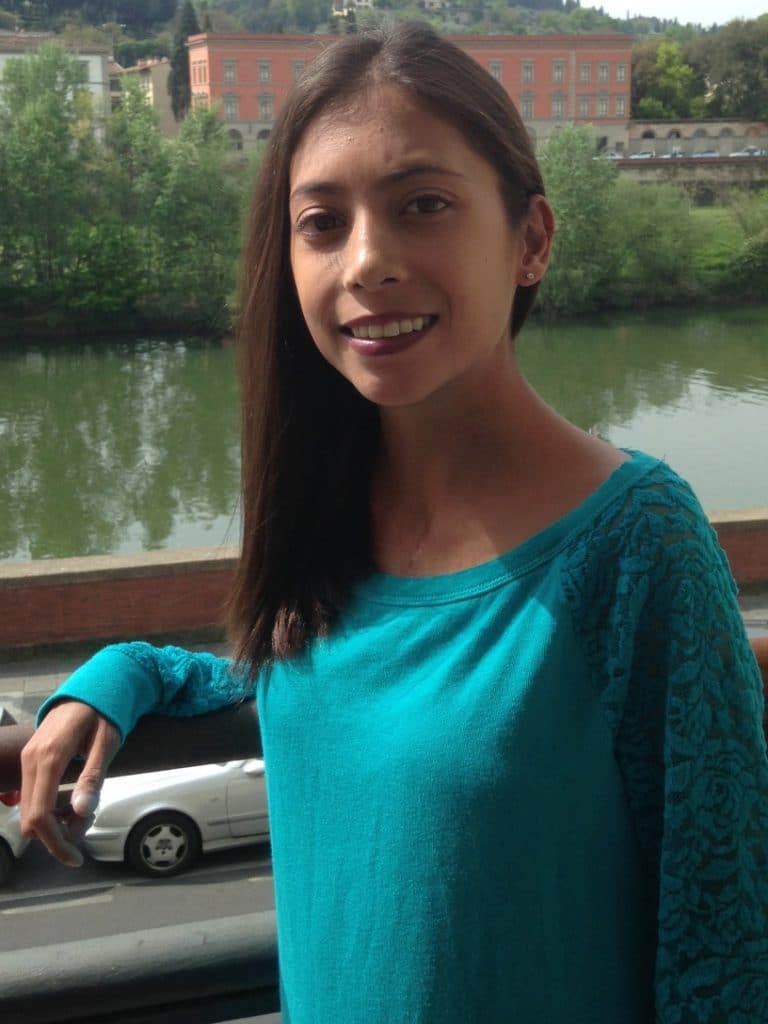 Marissa was born 22 years ago with a half a heart.
Her disease was discovered upon delivery due to low birth weight and low oxygen saturation.  She was a "Blue Baby". Blue babies "mix" oxygenated and deoxygenated blood due to their heart defect.  Marissa's defect is Hypoplastic Right Ventricle with Pulmonary and Tricuspid Atresia and Dextrocardia. Once she was diagnosed at Mission Hospital she was immediately transferred to Children's Hospital of Orange County where the cardiologist gave her father 3 choices:
Do absolutely nothing and which would result in her death in 3 to 5 days.
List her for heart transplantation where she would have a 50% chance to live 10 years.
Have a series of staged surgeries over the next four years where she would keep her single ventricle heart and surgeons would redirect her blood flow around her defect.     That solution had a 50% chance of her living 15 years.
The choice seemed obvious to her parents who took option 3, the choice that gave her the best chance to live the longest.
Her first surgery, at 3 months old, went well. At 18 months she had her second heart surgery, Unfortunately she experienced a serious complication to this surgery. She was rushed back to the hospital in bad shape, two chest tubes were inserted to drain fluid. She stayed in the hospital a month draining fluid and ultimately requiring a surgery to find the leaking lymphatic duct and tie it off to stop the leak. Whew! Her family felt lucky to get that fixed. It took quite a toll on Marissa. Her weight went down to 9 pounds.
At age 4, Marissa underwent another surgery. This surgery also did not go well. For two weeks after surgery her chest was open and she spent five weeks near death. After 2 months in the hospital she returned home quite ill and needing a feeding tube and constant monitoring. The doctors determined that her problem was related to her narrow pulmonary vein and suggested a novel solution. Her doctors devised a plan to put a large vessel stent in her right pulmonary veins. Stents are normally for coronary arteries but in children with congenital heart disease, large diameter stents can be used for large pulmonary or arterial vessels. This procedure had only been done a few times in Spain, once at Johns Hopkins and it would be the first time UCLA had attempted this procedure. Luckily the pulmonary vein stent worked for Marissa and is still working for her 18 years later.
In the past 22 years, she's grown into a strong young woman with the help of seven thoracic surgeries. Each of those surgeries have helped her survive, but each has also come with its own set of complications. She enjoyed a 10 year period of relative good health, but eventually outgrew the surgeries and needed a heart transplant.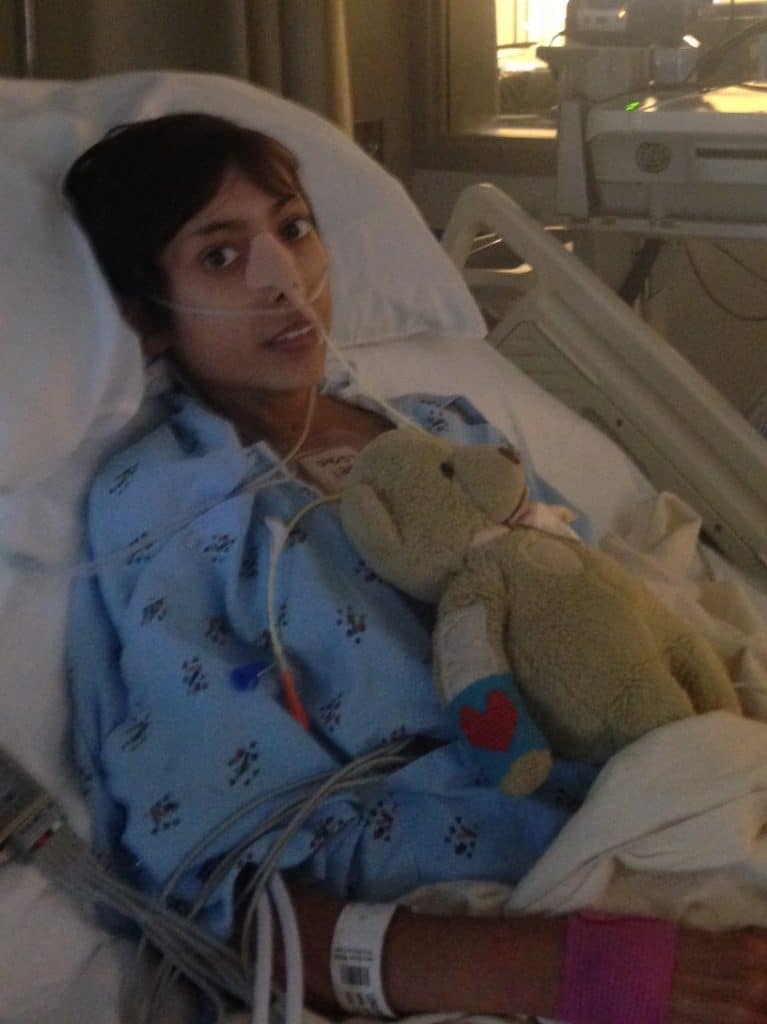 She developed a fatal gastrointestinal complication called Protein Losing Enteropathy. UCLA referred her to an expert cardiologist at Children's Hospital of Philadelphia who specialized in single ventricle patients who acquired PLE.  The cardiologist there suggested heart transplantation as now a risky, but best solution for resolving her PLE.  She became a UNOS UCLA status 2 (the least urgent status) heart transplantation patient in January 2012. On January 23, 2012 they got the call that there was a heart for Marissa and get ready for transplant. Unfortunately, the heart did not survive harvesting. So Marissa was wheeled out of the OR and back to her room. She and her family were home the next day. It was a very bad day.
March 20, 2013 proved to be another very bad day when her family received the news that she was removed from the transplant list. She had developed inflammation and appeared to have pancreatitis.  The news was devastating, but her father had recently read a portion of Dr. Gundry's book Diet Evolution.  Dr. Gundry, a cardiothoracic surgeon and director of the International Heart Lung Institute in Palm Springs, had been a guest speaker at a recent chapter 216 meeting. One of our members who'd attended that meeting had brought his book to the fire station where Marissa's father was working.  Marissa's father immediately made contact with Dr. Gundry.
Dr. Gundry seemed to know how to help Marissa the instant he met her. While explaining her medical history he grasped what was wrong and within seconds of finishing the history he enthusiastically said he had a great plan for Marissa.  Dr. Gundry called this plan "the diet from hell". Aka the "Lectin Free" diet.
Marissa embraced the diet and improved to the point that she was once again on the transplant list.
A heart became available several weeks ago and she had the transplant surgery Saturday March 26th!
Her transplant surgery carried 10X the risk of a "normal" heart transplant. Approximately 10 hours later, with a few large bumps in the road, Marissa pulled through. Her chest had to remain open for a day or so and there were some difficult times for her, but she's made it out of the Cardio Thoracic surgery unit and into CICU.
When she came off the ventilator her father commented "Marissa just got off the ventilator and is crying tears of joy about her new heart….her lips are so pink! A long way to go but she had a good day!"
Her father talks of how resilient and strong Marissa is, but those who know the family see that her father and mother are just as resilient and exemplify the strength and commitment parents have for their children.
We all have our stories of heart disease, but few of us have traveled a path as difficult as Marissa's has been.  In addition to all the surgeries and procedures she has endured, she has lived with chronic CHF all of her life.
During those difficult years Marissa was able to have some fun attending summer camp at Camp Del Corazon, a non-profit corporation providing summer camp for children with heart disease or a history of heart disease, held on Catalina Island. The camp has truly blessed their lives in this journey.
The Orange County Fire Authority Benevolent Association is setting up a trust fund in honor of this brave young woman and her family.  All funds received will be donated to Camp Del Corazon.
Those wishing to make a contribution can send a check (note "Mike Long" on the memo line) to:
OCFA Benevolent Association
1 Fire Authority Rd
Bldg AE163
Irvine, CA 92602
If you are inclined to pray, please join us in praying for Marissa's speedy and full recovery.